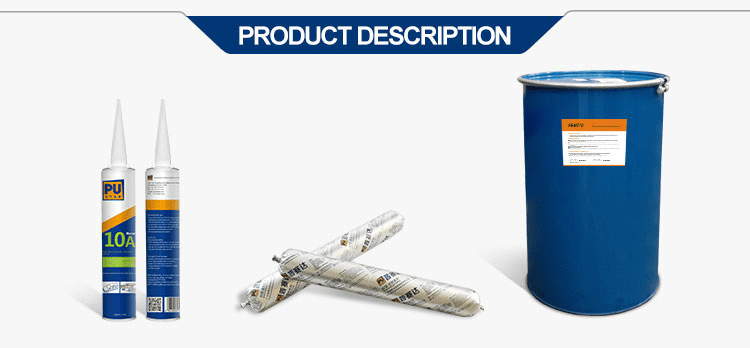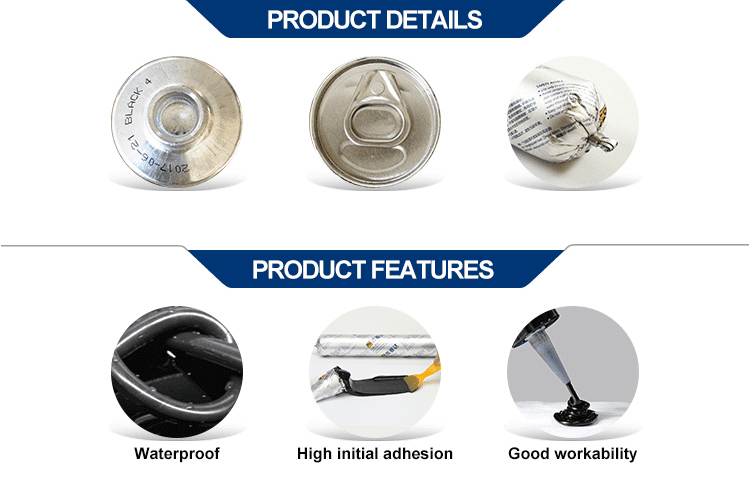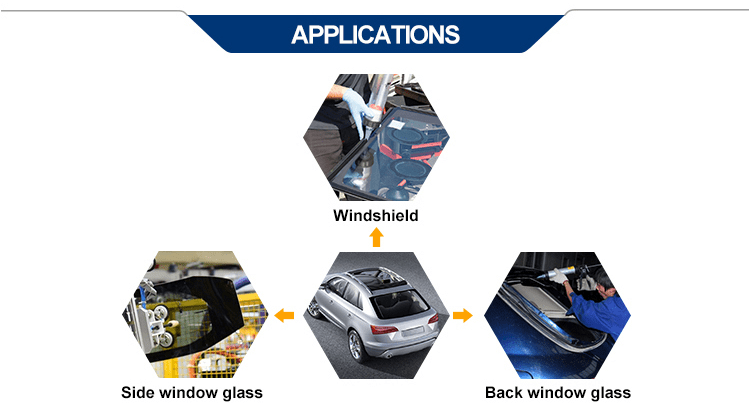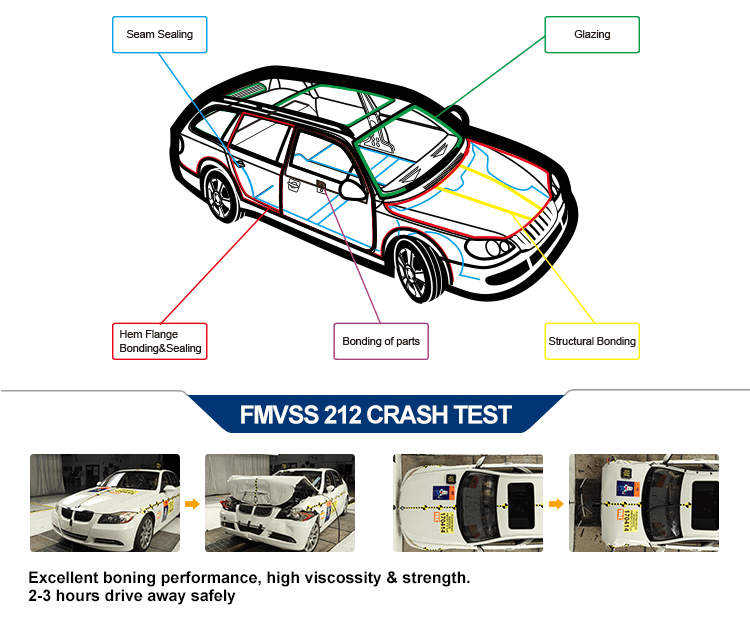 Areas of application
Suitable for windshield and side & back window glass bonding.
Product Features
Excellent bonding performance, primer-less.

Excellent extrudability and thixotropy, non-sag.
Technical data①
| ITEMS | SCOPE |
| --- | --- |
| Appearance | Black,homogeneous paste |
| Extrudability(ml/min)GB/T 13477.4 | ≥60 |
| Sagging properties(mm)GB/T 13477.6 | 0 |
| Tack free time(min)GB/T 13477.5 | 20, approx |
| Curingspeed(mm/d)HG/T 4363 | 3.2, approx |
| Non-volatile contents( %)GB/T 2793 | 99, approx |
| Shore A-hardnessGB/T 531.1 | 55,approx |
| Tensile strength(MPa)GB/T 528 | 4.0, approx. |
| Elongation at break(%)GB/T 528 | 400, approx. |
| Tear strength( N/mm)GB/T 529 | 13, approx |
| Tensile-shearstrength(MPa)GB/T 7124 | 2.5, approx |
① All data above were tested under standardized condition at23±2℃、50±5%RH. ② Value of tack free time would be affectedby change of environmental temperature and humidity
Packing specification
Cartridge 310ml

Sausage 400ml

Sausage 600ml
Transport and storage
Transport: Keep away the sealed product from moisture, the sun,high temperature and avoid collisions.

Storage: Keep sealed into cool, dry place.

Storage temperature: 5~25℃. Humidity: ≤50%RH.

Cartridge and Sausage 9 month, Pail 6 month.
Direction for use
Remove dust, oil and water from the surface of substrates.

Application environment temperature 5~35℃, humidity50~70%RH. When the temperature below 5℃, recommendedplace products in the environment of 30~40℃ for 1H (Nomore than 3H).

For Construction method, please refer to PUSTAR constructiondescription or consult technical personnel.

Activator and primer are not required.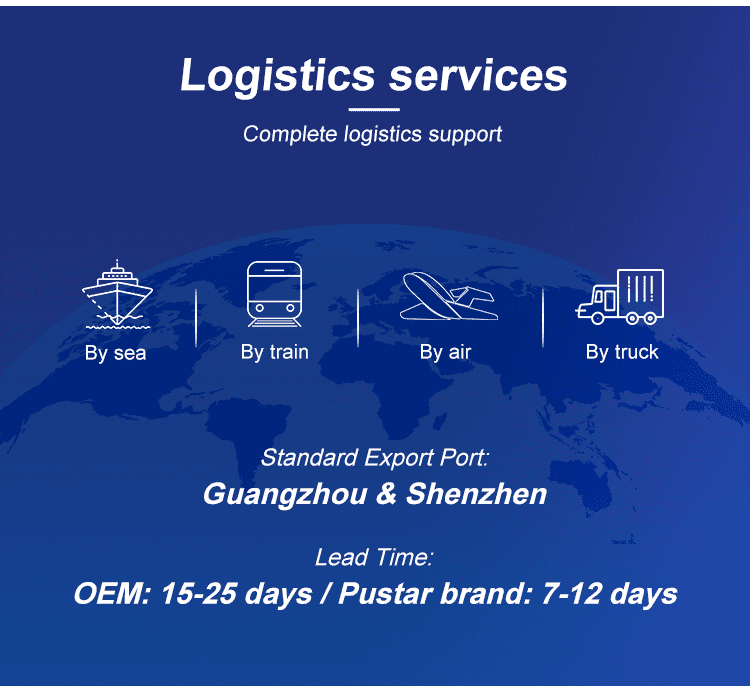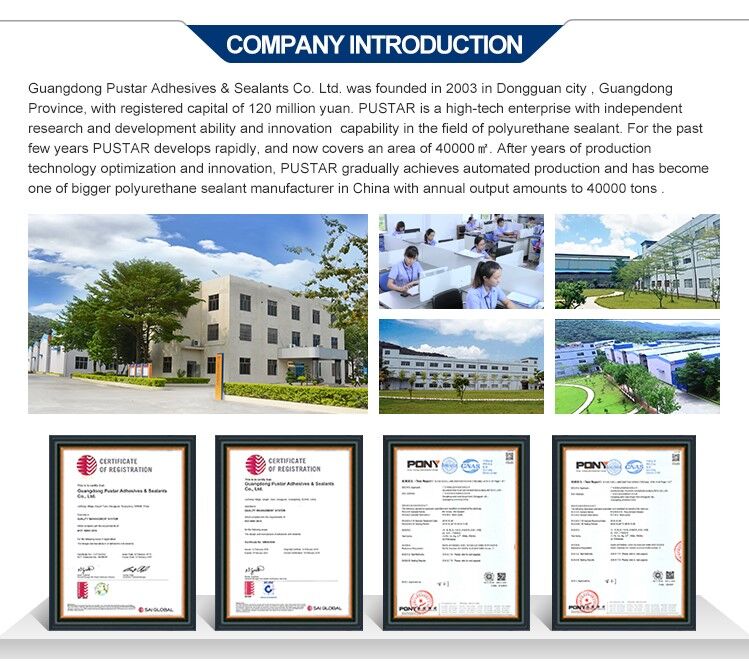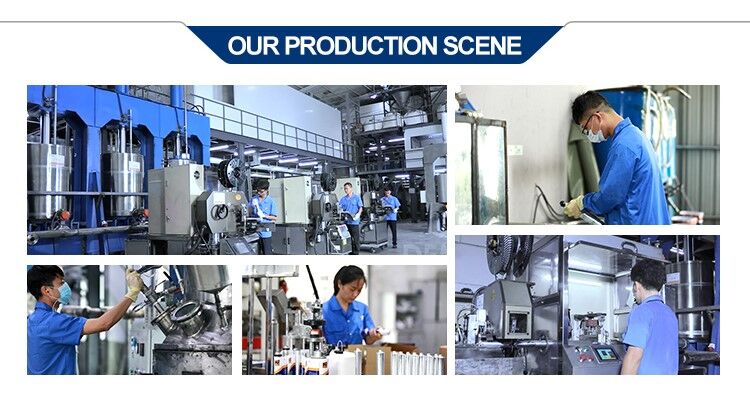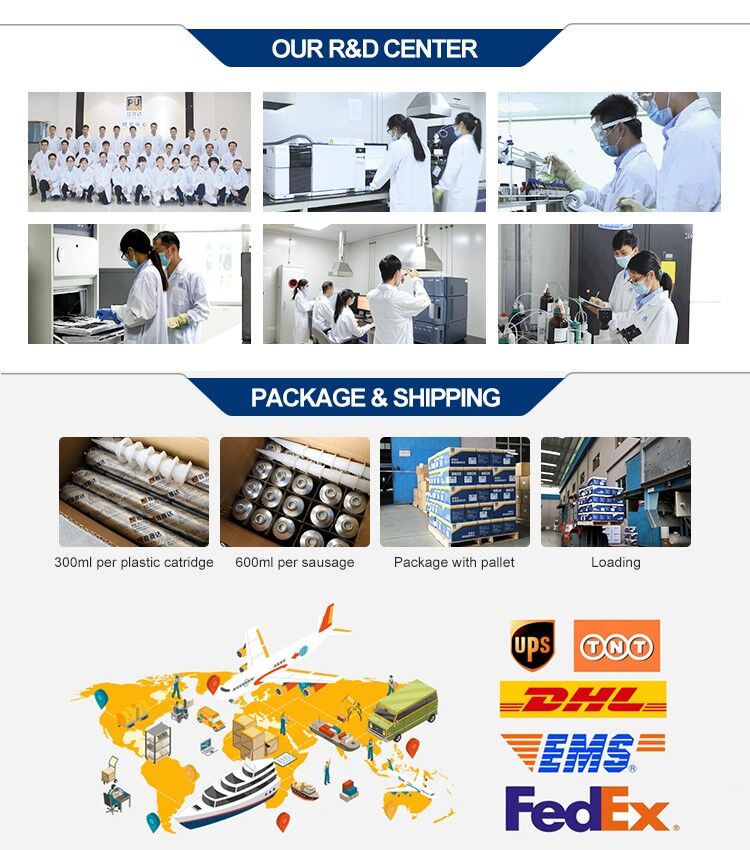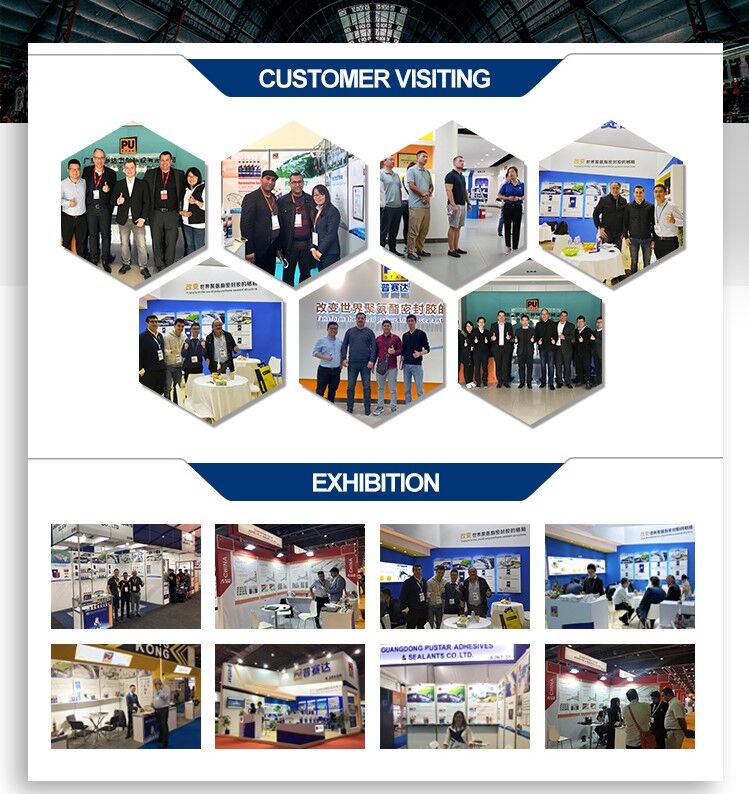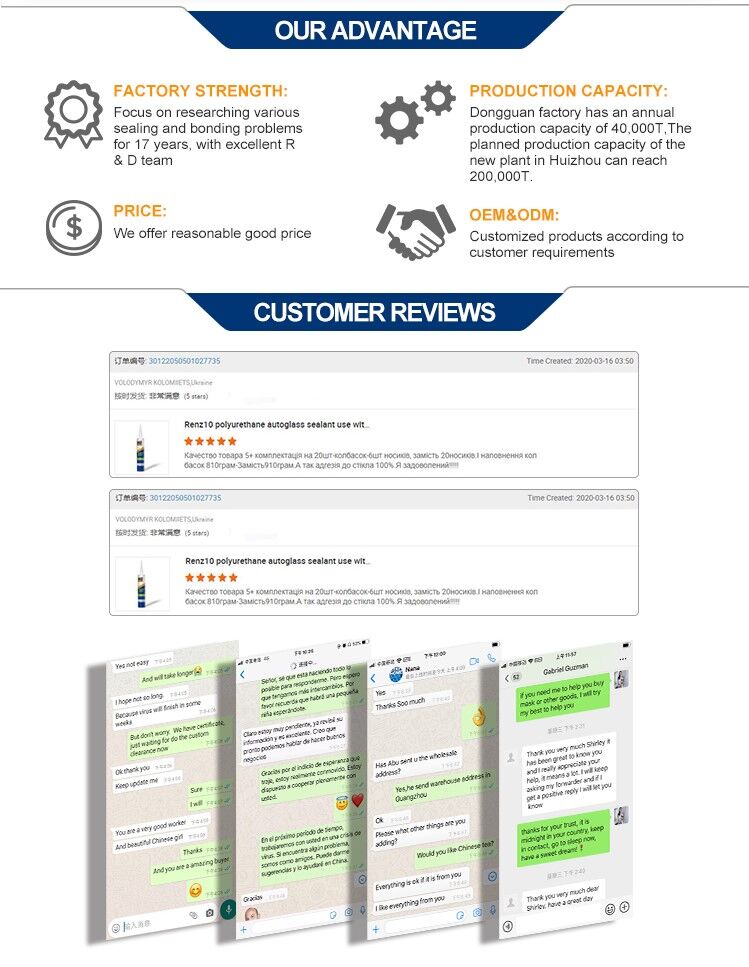 FAQ
1、Are you manufacturer?
Yes. Our company-PUSTAR, is top 5 polyurethane sealant manufacturer in China. We have Two factories in China-one in Dongguan city and one in Huizhou city, Guangdong province.
2、How long can I get a quote?
The quotation can be provided not longer than 24 hours on condition that we know all detailed require- ments.
3、Do you accept Private Label!?
Yes. We can do OEM for customers.
4、Can I get a sample before order?
Of course. Generally, we provide 1-5 pieces free samples for quality testing and the courier fee be born by customers. Thank you for your understanding.
5、Do you have MOQ?
Yes, Generally, MOQ is 3000pcs.
6、How long you will finish my order?
It is depend on your order quantity. Generally, we just need 7 days to produce 10000 pieces, 600ml sausa- ge after receive your payment.
7、Can I visit to your factory?
Welcome. Please let me know your trip plan, we would like pick you up and book hotel for you.
8、How to find the suitable polyurethane sealant?
Please let me know your application purpose, substrate, application method and all your requirements.